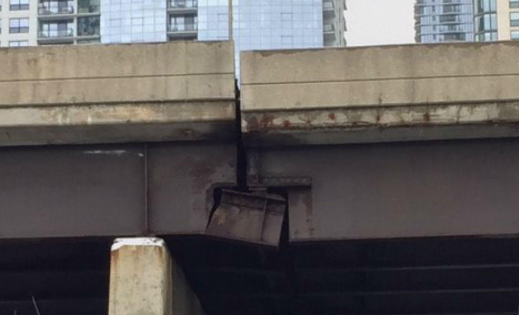 https://gallery.mailchimp.com/936879b99e79c41d6215b423f/images/3810b59d-5a85-4a38-b448-562ae27697dd.png" width="600" class="CToWUd a6T"/>
Please be aware that northbound Lake Shore Drive will be closed for emergency repairs at Randolph Street tonight. Southbound Lake Shore Drive traffic is not affected. Crews are working to install a shoring tower as quickly as possible under the viaduct structure that carries northbound Lake Shore Drive. The road will be closed through Monday's evening rush hour and possibly longer.
The closure was required after CDOT discovered a crack in a steel beam that supports the roadway. No injuries or damage to vehicles has been reported. Access to northbound Lake Shore Drive is available from Lower Wacker Drive and the entrance ramp at Grand Avenue. Vehicles are being detoured off of northbound Lake Shore Drive at Randolph and Monroe, westbound to Columbus, northbound to Lower Wacker Drive and back to northbound Lake Shore Drive. I will share more information on 
social media
as soon as I receive an update from CDOT.